Our summer camp program for campers ages 8 and up is offered in July and August for both beginner riders and riders with some experience. Register early to be sure your spot is reserved!
Summer camp sessions begin July 10, 2023
Summer Camp at Manitou Hill Farms!
Does your child love horses? Spend a week or more learning to ride, groom, tack, and care for horses.
Summer camp runs for 1-week sessions for 8 weeks in July and August.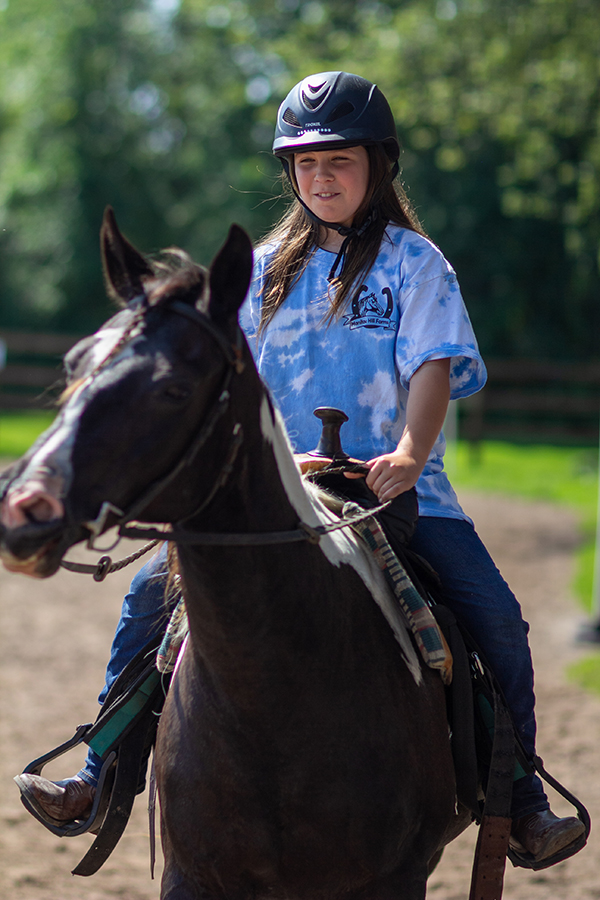 Typical day at camp:
Morning ride
Stable management
Craft
Lunch
Educational activity including grooming, horse care, tacking and saddling, safety, etc.
Camp runs 9 AM to 2 PM. After hours care is available!
What to expect at Manitou Hills Farm summer camp:
What to bring each day:
Lunch and beverage (we do have a refrigerator to keep things cool!)
Plenty of water, especially for those hot days!
Don't forget an apple or carrot for your horse each day!
Wear boot-type shoes and long pants.
A helmet as well as other safety equipment is provided for each rider.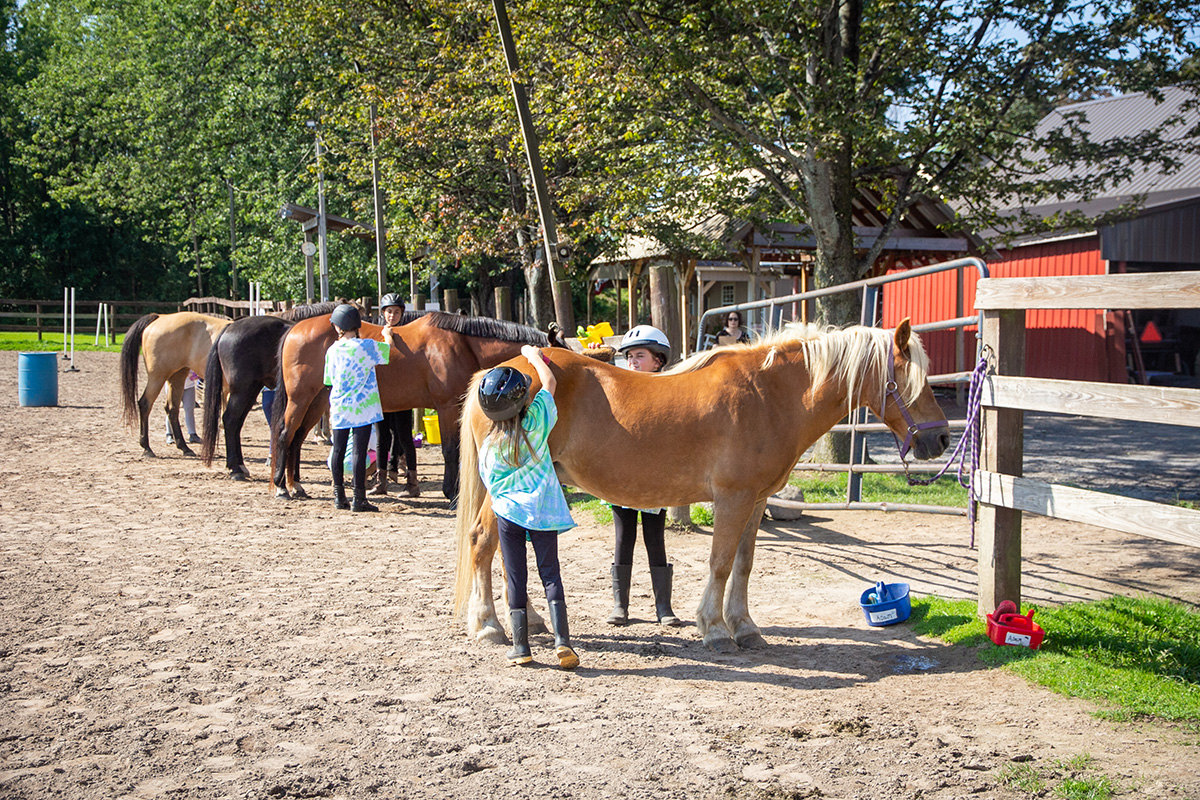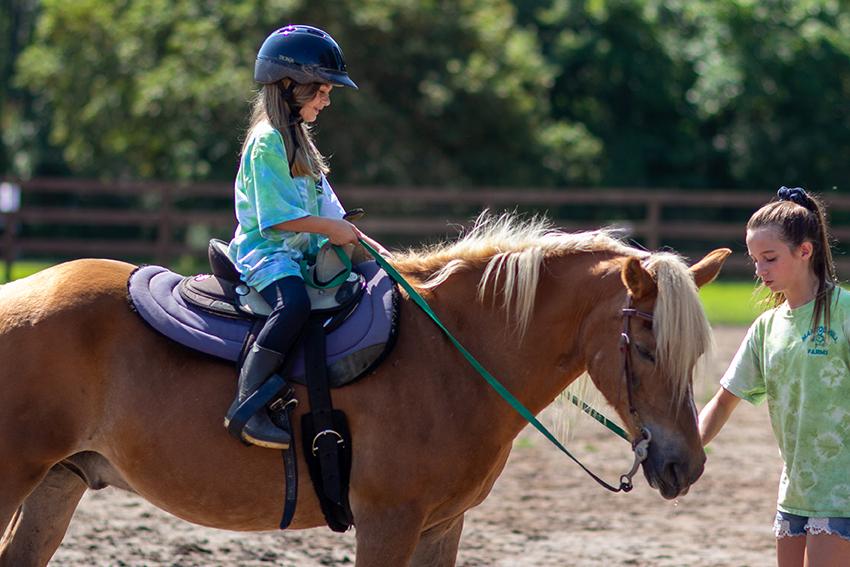 Campers learn horse care & safety
Campers learn to groom, tack, and care for the horses!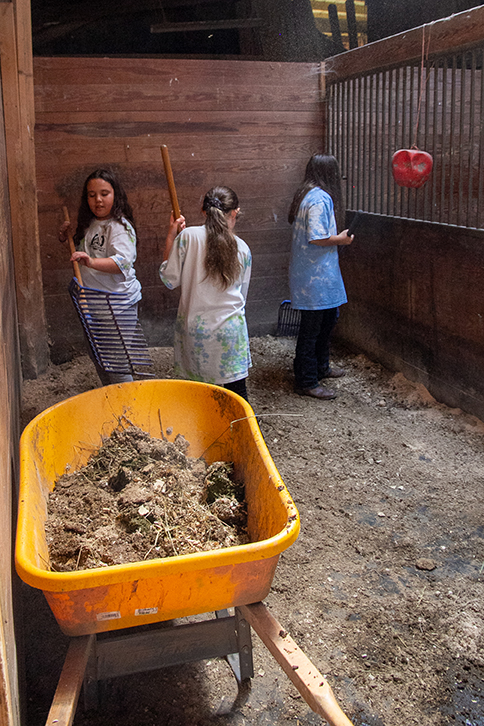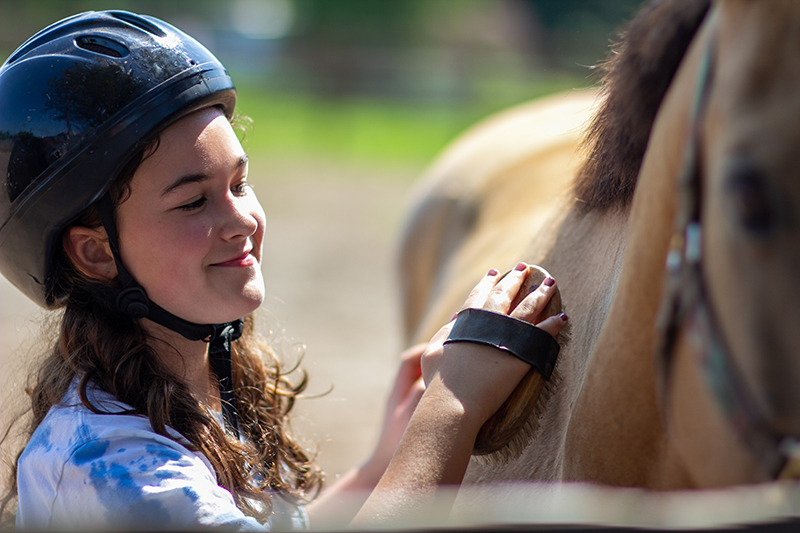 Fun Activities
Campers have some down time with fun horse-themed activities!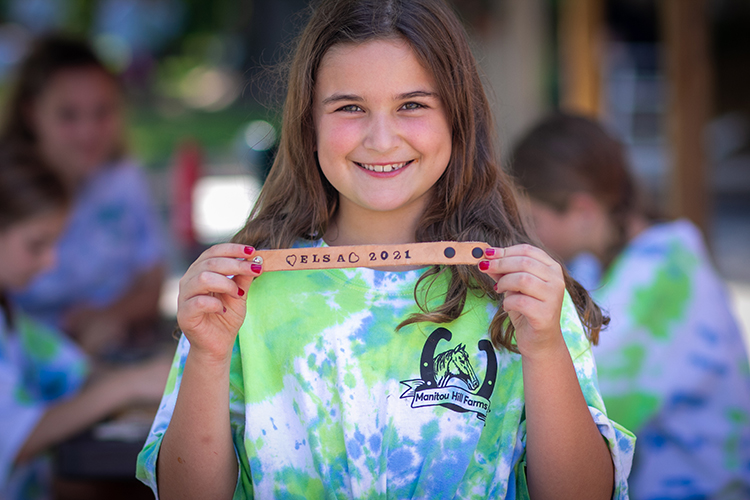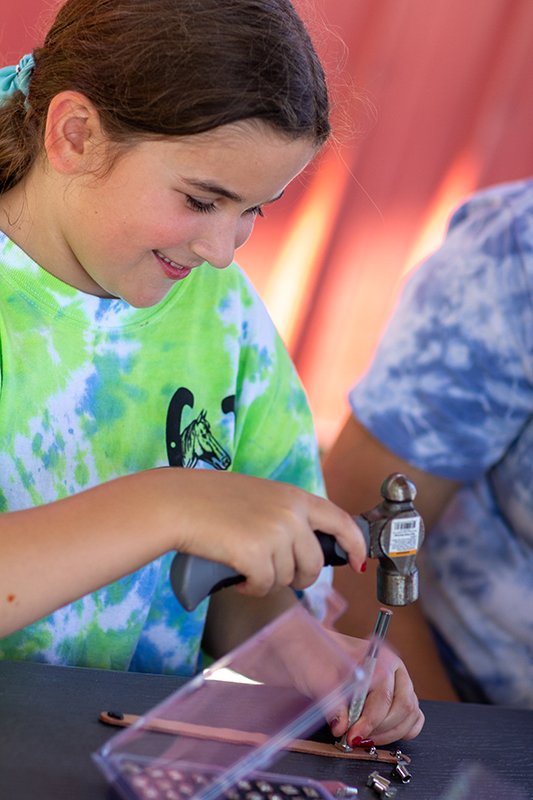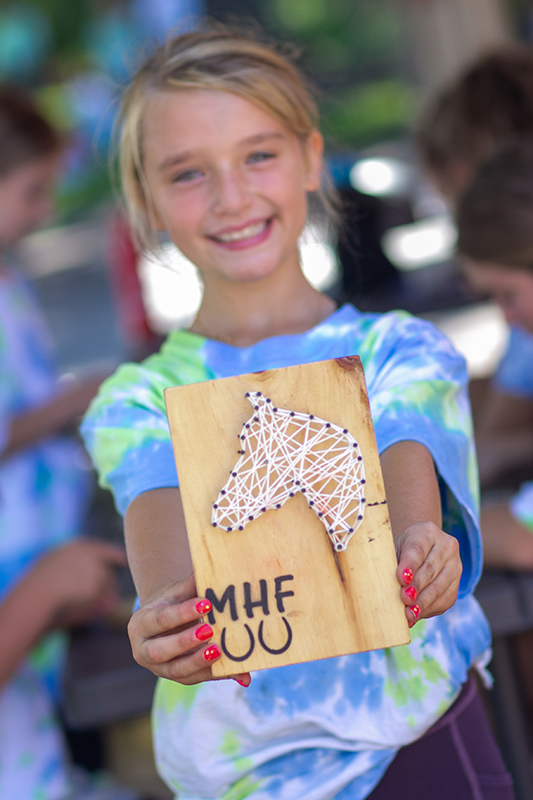 Does your child love horses?
If your child loves horses, they will love summer camp at Manitou Hill Farms!