Our Horses
Our lesson horses are the pride and joy of Manitou Hill Farms!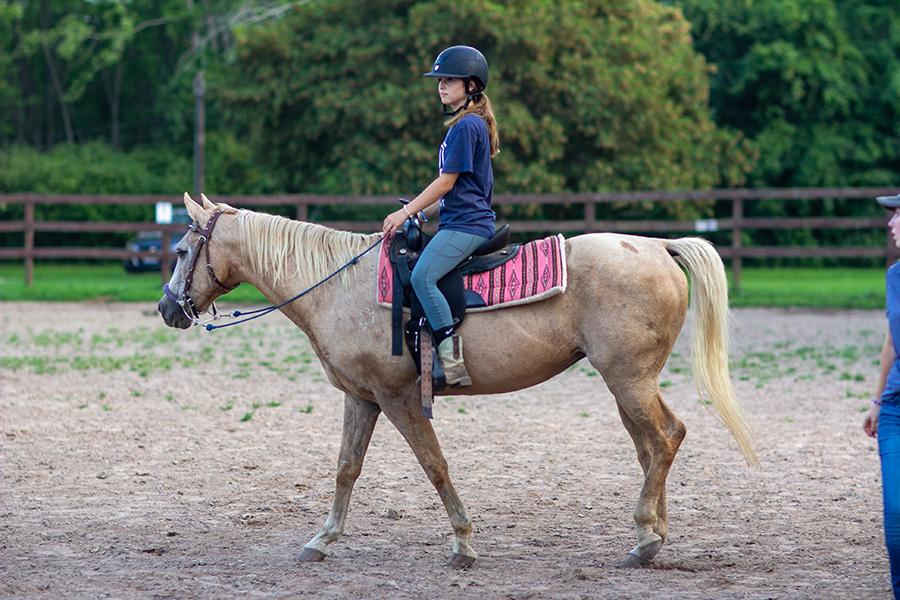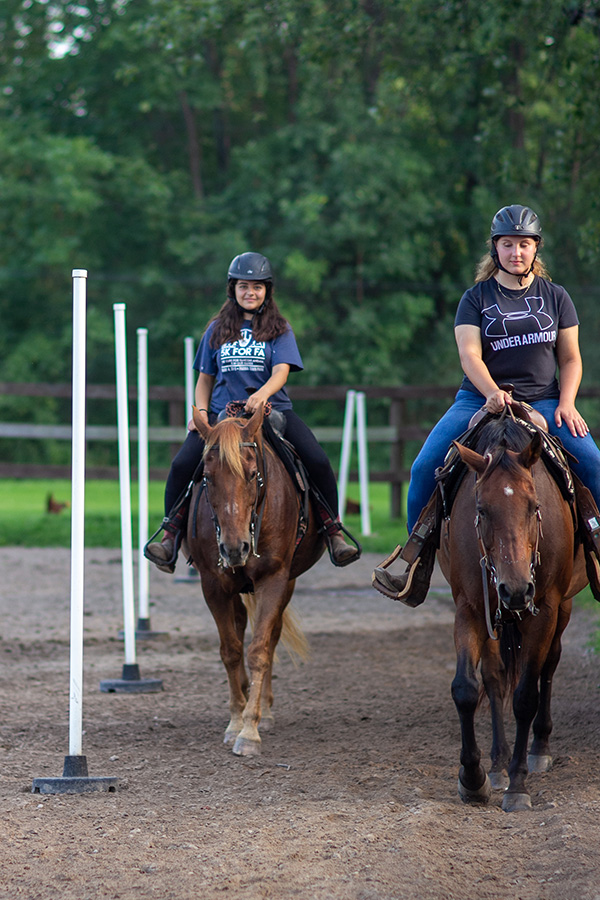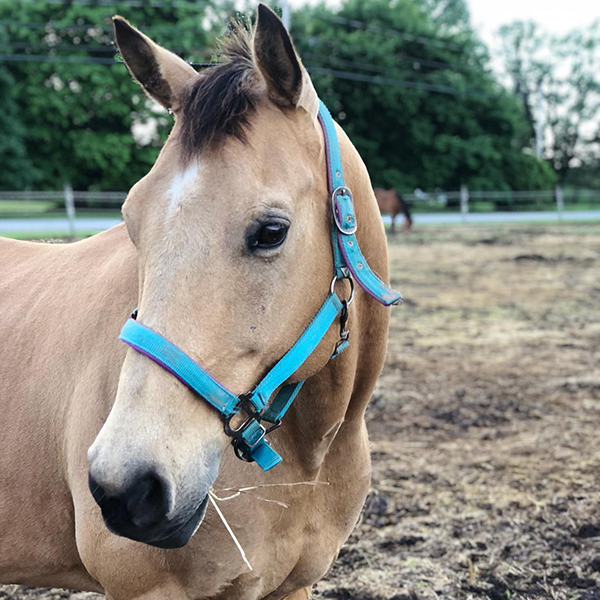 Sienna
Sienna is a registered American Quarter Horse. She does many shows; her show name is Flashy's Final Act. Sienna has one foal named Peaches who is currently at a different barn. She is trained in advanced levels for English and western but is also perfect for beginner riders.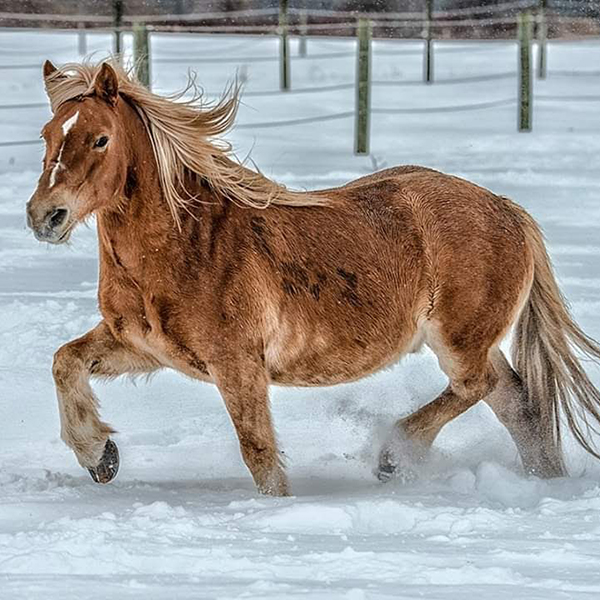 Adam
Don't let this little Haflinger fool you, he's got a big personality that will win you over in a heartbeat. Adam is a true veteran of our lesson program, having been with us for twenty long years! While Adam has earned himself a reputation as a bit of a slow poke, those who know him best can tell you that he's capable of being quite zippy when his rider asks it of him, earning him the nickname of "the power pony". However, Adam is far from a one trick pony, as he was originally an Amish cart pulling horse prior to coming to Manitou Hill Farms in 2000. Although he now spends most of his days under a saddle, Adam is still always up for a quick cart ride around the arena when the occasion calls for it, and any other shenanigans our instructors might get him into.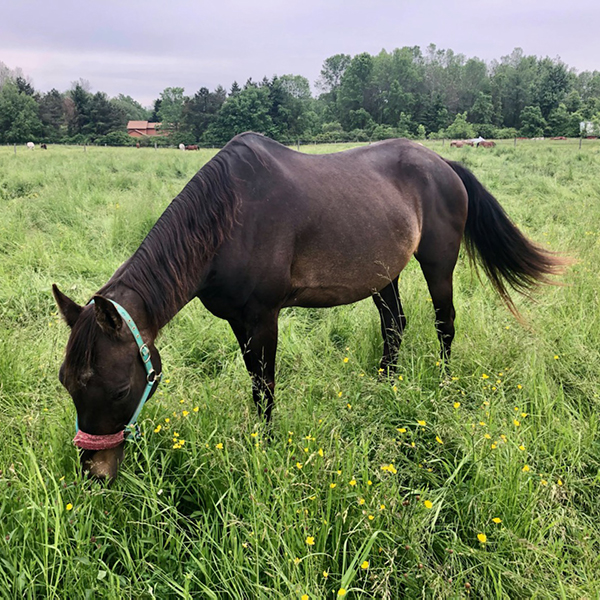 Indy
Indy is a dark bay morgan-standardbred cross with a lot of personality. He's an in-your-pocket kind of horse always on the lookout for a stray carrot or a sweet kiss on the nose. Indy's happy go lucky, and loves human attention. He sometimes acts like a big puppy dog, always aiming to please anyone and everyone he comes into contact with. Indy came to Manitou in the spring of 2017 as a bit of a project horse but has proven to be a great learner with quite a good reputation among students and instructors alike.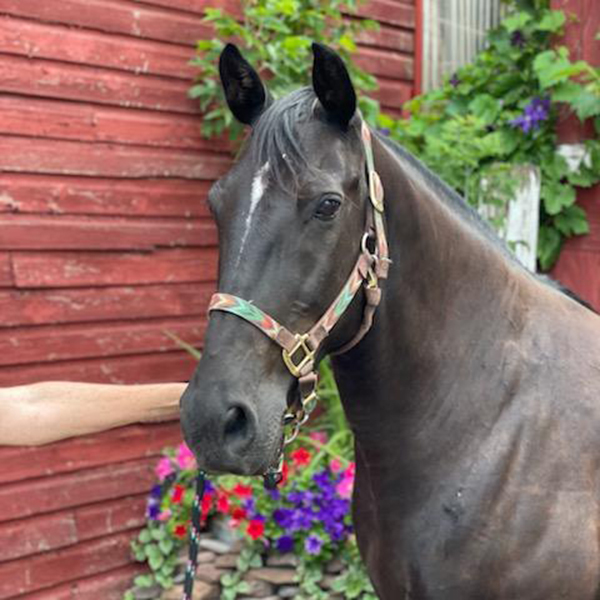 Sherman T. Tank
Sherman arrived this past summer and instantly began to delight everyone who met him. Sherman is a Kentucky Rocky Mountain horse that is a stunning black gelding who catches your eye immediately, if you ask him for a smile or a kiss he is happy to oblige just don't forget to give him a treat!
Interested in learning to ride?
Our instructors would love to teach you! Check our Lesson Calendar to book your session. And remember, we have lessons for adults too!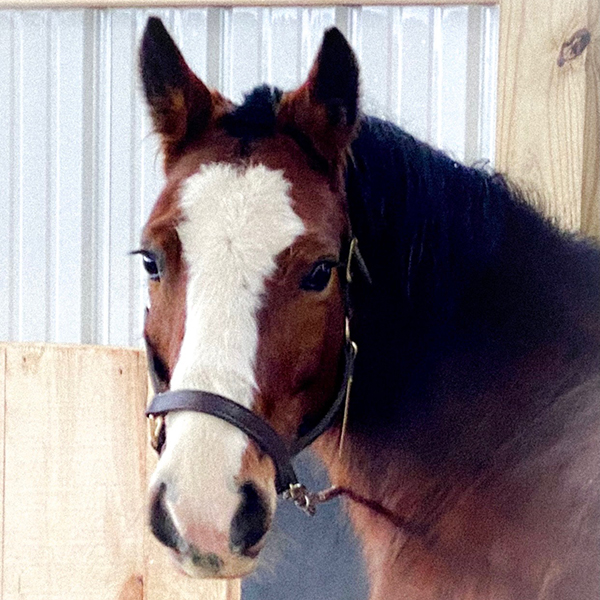 Elsa
Elsa arrived last winter in all her glory this lovely Gypsy Vanner cross and has saucer plate feet with a huge stride and a personality to match. Elsa is a beautiful bay mare with a long flowing mane and feathered fetlocks.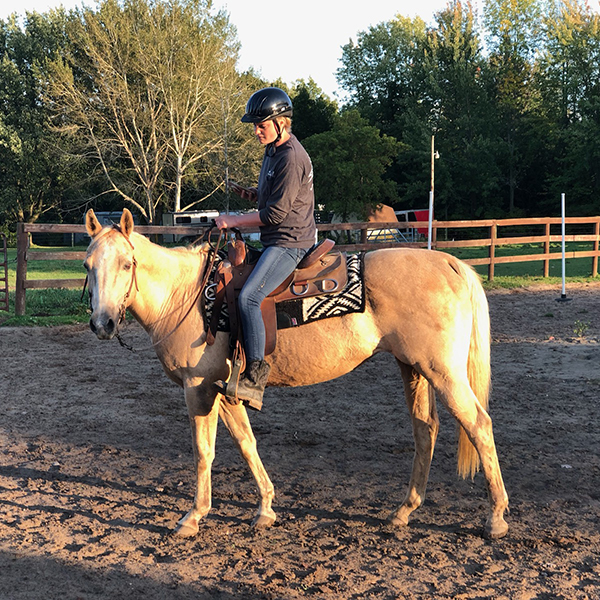 Maggie
Maggie is our newest lesson horse who came to Manitou in the fall of 2019. She has a gentle personality and is figuring out how to fit in and become a veteran lesson horse more and more every day! The kids love Maggie's pretty palomino color and sweet personality, and we're sure you will too! As one of our more advanced lesson horses, she will be a great level up for students looking for a challenge and chance to learn with their horse, rather than just learning from the horse. A fun fact about Maggie is that she has a clover shaped brand on her left shoulder from a past owner, see if you can spot it when you come to ride!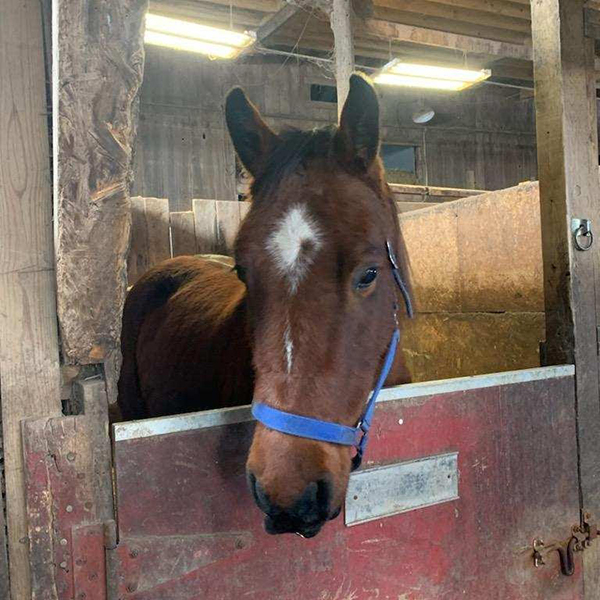 Kota
Kota is a beautiful 8 year old registered Bay Quarter Horse gelding. He is our newest addition to our lesson program. Welcome, Kota! He's fitting in well with the other horses and enjoys working with our students.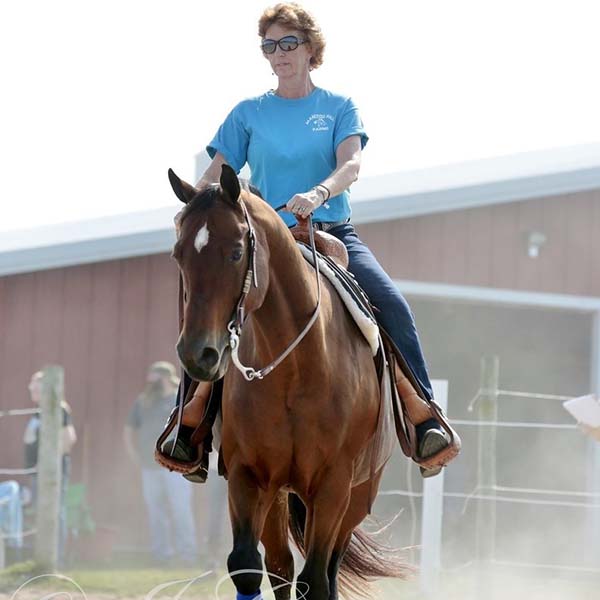 Rebel
Rebel is a bay Quarter Horse gelding who came to us many years ago from a family who loved him very much but no longer had time for him. Because of this, Rebel had had a lot of time off and needed some work. The amazing people here put in a lot of time in with him, and now he is a solid lesson horse who we can use with our very beginners! He also now has enough knowledge to help you get to a more advanced level! Rebel makes sure his opinions on things are heard, while at the same time making sure you know he's got your back! His registered name is A Legendary Rebel and it fits him well! This is one guy with a big attitude but an even bigger heart and he will definitely go down as one of our "legendary" lesson horses!